IN PERSON MEETUP
JOBURG LINKEDIN CREATORS MEETUP
Come and join us at this Johannesburg in-person meetup for LinkedIn Creators that want to learn from other creators and grow their audience and effectiveness on LinkedIn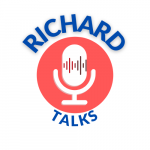 Date: 12th July 2022
In Person at 17:30 confirmed on registration
LIMITED SPACE
Welcome
LinkedIn is a great community to grow your audience and share your ideas, thoughts, and messages. It's also a great place to meet potential customers for your business.
This event will bring together great minds on how you can improve your overall reach, create better content that speaks to your ideal customer and have real-time face-to-face connections with some of the creators you may be following
While we'd love for everyone to attend, we do have limited space so please register early. Please use the form below to register and we'll confirm your seat via email.
You've missed it. We had an amazing event. If you want to know the outcome and share in the knowledge then email me at richard@richardtalks.co
Not in JHB but want to attend an event in your Town?
Click this link to choose a city you'd like to be notified about when I host an event there Click here to complete the form
PREVIOUS EVENT
Listen to me and Jason discuss the event held in Cape Town
The Cape Town event had a mix of Creators, from 200 to 40 thousand followers and each one had something to share with the group.
I'm hoping you are going to be part of the Joburg group. To be there, register your details above 👆🏼
Some of my other posts
How I beat Imposter Syndrome
This is a daily battle but each day I get better at allowing myself to make mistakes, get back up, and try again.
Below is a collection of posts I did on my current battle with imposter syndrome
My goal is to help business owners build recipes for success, for their business and for their lives.
After 14 years of growing and running my company from zero to tens of millions, I watched it nearly crash and burn. I don't want that to happen again so I built up the lessons of that near failure and want to teach these to you.
Business doesn't have to be hard. It should be as easy as baking a cake, so let's build your business recipe