Is there really a 4th Covid Wave?
Is it really a covid wave? Why the country should NOT go into lockdown
Most of our headlines are once again filled with holiday waves, and that's not a reference to any time at the coast and beaches. In fact, it's probably a warning that the beach and surfing waves are probably off the cards, again.
I have my own personal Excel workbook that tracks the covid-19 trends of infections and which updates without me having to troll sites of information. I simply use the data provided by the great people at https://github.com/dsfsi/covid19za and use that to automatically refresh my data. okay, now that we know where I get the data, let's talk about what we see in the data.
In the Headline image, we see all 4 waves as it happened and is happening. While the first two waves were pretty even across the country, waves 3 and 4 are clearly led by the Gauteng province. Just look at how tiny the rest of the country is compared to Gauteng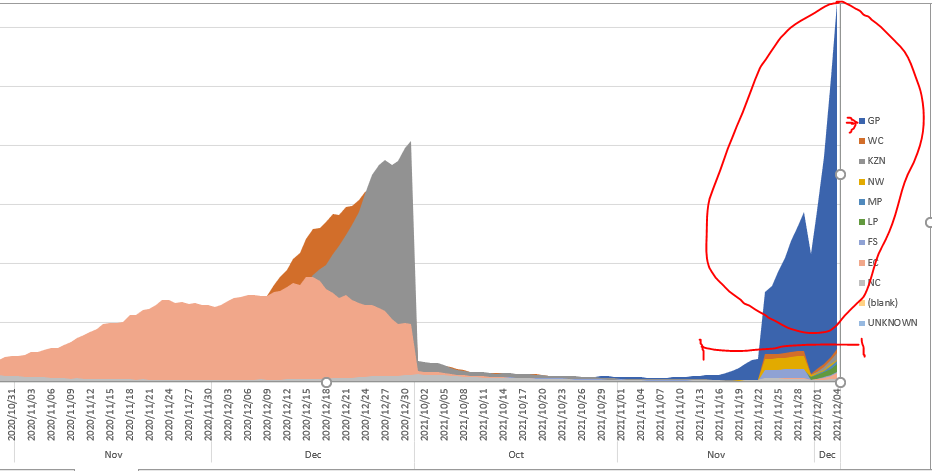 Taking a closer look we can see that Gauteng has surpassed last years wave over the same time period.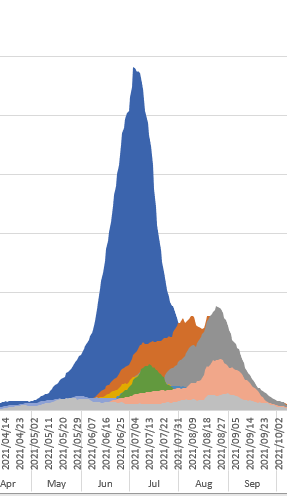 However, just look at the data for the rest of the country. I saw the same thing in the June – August period when we went into a tough lockdown that many thought was an overreaction. Then there was also the unrest that happened in July when a continued restraint on trade and movement was upheld.
As I write this there's no official announcement on the promised update we were given last week, but for what it's worth, looking at the data I can't see any reason for a countrywide lockdown – there may be a reason for tighter restrictions in Gauteng, but I don't see the data to support anything at large scale.
Through all of this, we haven't always agreed on what the right action is and what an overreaction is, so these are just my views on what I have seen in studying the data and listening to the government announcements. What's not in this data is the vaccine rates which should also play a big part in the all-important statistic which is HOSPITALISATION RATES.
If ever there's a metric to watch it's that one.
What are your thoughts? Do you have any tracking of Covid and what do you make of the latest 4th Wave?
If you would like a FREE copy of the Excel workbook I used to track this data, the fill out you details and I will email a copy straight to you
This was originally published on LinkedIn on the 5th December 2021
---